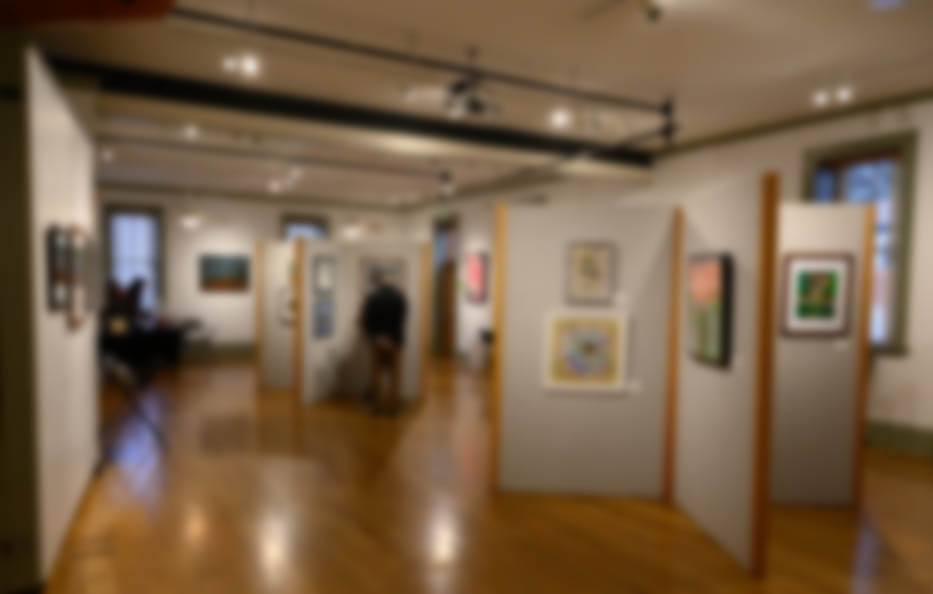 Schedule
The 2022 National Fine Arts Show and Sale takes place in Louisville, Colorado, a beautiful historic city on Colorado's Front Range. The venue is the Louisville Center for the Arts, an elegant, late 19th century, red brick schoolhouse.

Historic Downtown Louisville offers an array of art galleries, related shops, businesses, restaurants and cafes. The Show runs from 9/02/2022 through 9/11/2022, in conjunction with the three-day Louisville Labor Day week-end event.
If you download and open the Bin Sheet, you can fill it out on the computer. Highlighted fields are fillable.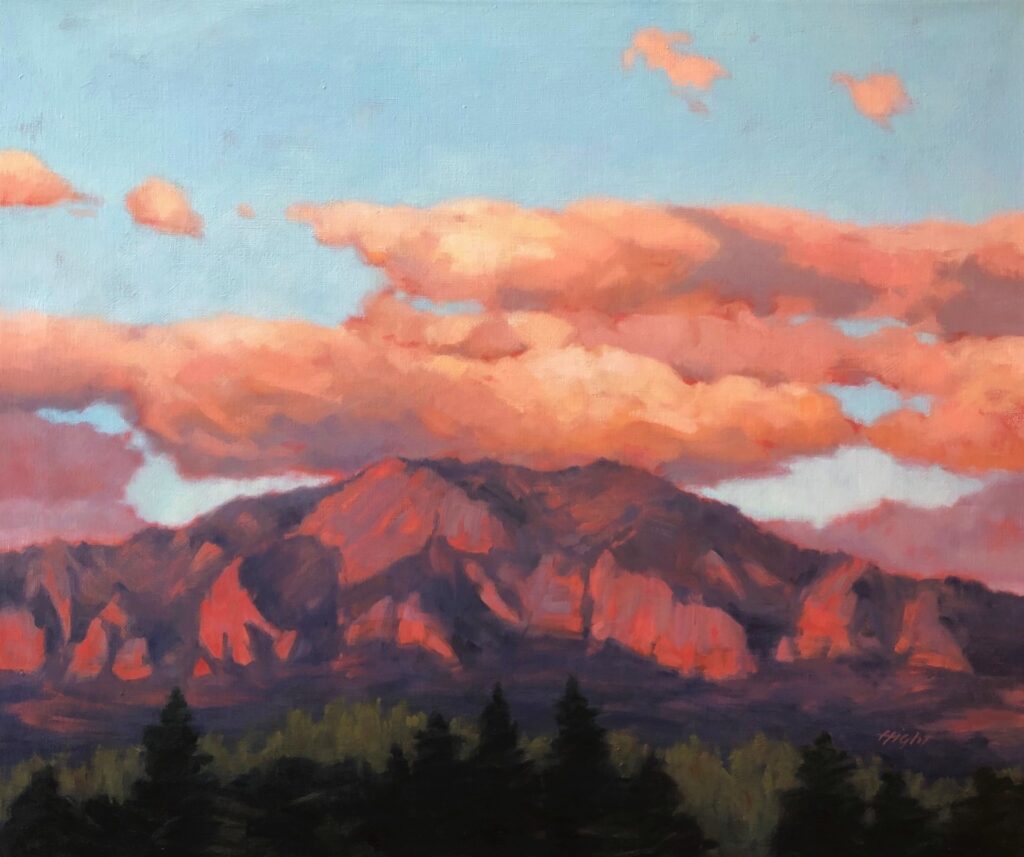 We are honored to have Eriq Hochuli, Curator for the Foothills Art Center as the judge/juror for this show. Eriq Hochuli has been working in art exhibitions and education at the Foothills Art Center since 2013. As a curator, he works closely with artists to design and build shows that are ambitious, beautiful and challenging to the audience. He specializes in exhibitions with large human subjects that affect his community and spark conversation in the gallery. He loves to push the boundaries of what defines art and what can be done with media. As Foothills Art Center's "one-man exhibitions department" he curates and installs 10-12 exhibitions per year and has an intimate knowledge of what makes for a beautiful installation. He is also the organizer of FAC's famed Holiday Art Market which connects his community with original creations from 100 local artists each holiday season. "I do not believe the definition of the term "art" is a relevant conversation, but it is the qualities of individual work that can be accessed and appreciated when making a selection for a show. I love to see artists who push themselves, their media, and their subject matter to represent something entirely their own on the wall.
Friday, September 2
12:00pm – 7:00pm
Saturday, September 3
10:00am – 9:00pm
Sunday and Monday, September 4 & 5
10:00am – 6:00pm
Tuesday and Wednesday, September 6 & 7
Closed
Thursday, September 8
12:00pm – 6:00pm
Friday, September 9
10:00am – 6:00pm
Saturday, September 10
10:00am – 6:00pm
Sunday, September 11
10:00am – 4:00pm
Suzanne Andrews
Jody Faught
Dawn Hendrix
Malene Mortenson
Camie Rigirozzi
Lynn Sarkis
Past 2022 Shows
Cash prizes will be awarded along with recognition awards including Best in Show and First Place in each category, Honorable Mention awards and the People's Choice award.
Judge: Marina Kassianidou
To enter, complete the online registration.
Carefully read the prospectus for complete information of dates, what artwork will be accepted and your volunteer obligation to participate in this show.
Member Only show.
Not a member? Join now.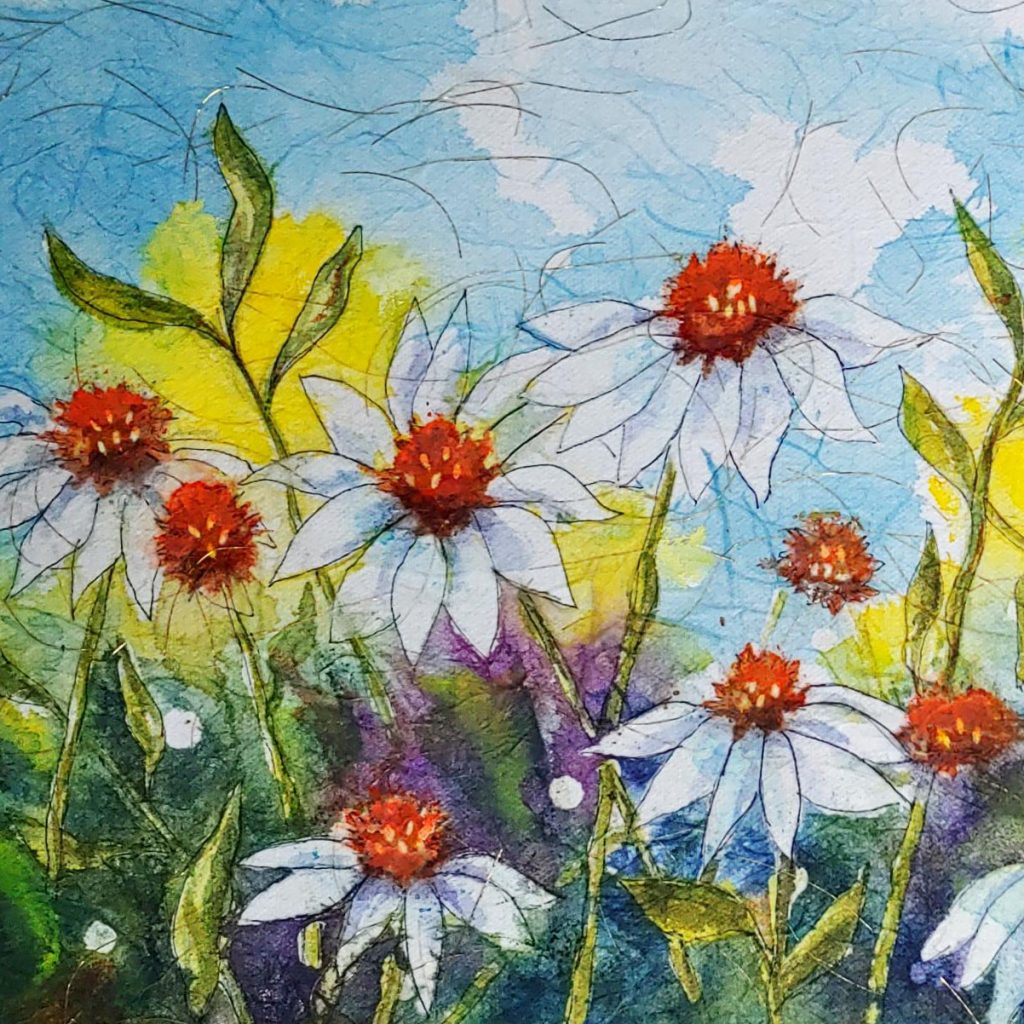 Sheila Fossen
Cheryl Townson
Dori Stickles
Lynn Sarkis
Camie Rigirozzi
Award Winners for the 2022 Spring Member Show:
Best in Show: Seasons Change by Dori Stickles, watercolor
Judge's Choice: Translation, Pat Scarlotti, encaustic and oil pigment stick
2nd Place: Valmont Relic, Catherine Bender, Watercolor
3rd Place: Colorado Color, Paula Fossum, Pastels
Artistic Achievement: Perfect Light at the Sand Dunes, Kirk Fry, Photography
Artistic Achievement: Bryce Canyon National Park, Beverly Abbott, Acrylic
Artistic Achievement: Spring Fling, Cheryl Townson, Acrylic
Artistic Achievement: The 425 to Salvadore, Justin Deister, Sculpture
Artistic Achievement: Viva Ukraine!, Renee Woolard, Watercolor
Artistic Achievement: Napa Barn 3, Suzanne Andrews, Oils
Artistic Achievement: Around the Corner, Nicki Barbee, Oils
Artistic Achievement: Fox, John Turpen, Sculpture
Artistic Achievement: Dessert Bloom, Nanette Fazio, Sculpture
Artistic Achievement: Sunflowers, Rebecca Martin, Oils
People's Choice: The Good Dog, Lynn Sarkis, Fiber
Attention all Artists and Crafters of Original Work!
Taste of Louisville is looking for vendors for this fun festival!
The Taste of Louisville Festival is held in Louisville Colorado, conveniently located 7 miles southeast of Boulder and 25 miles northwest of Denver. This historic mining town is famous for its restaurants, and festivals. It is one of the fastest growing cities in Colorado yet retains a charming and quaint downtown area. The festival is a citywide event and includes great food, live music, farmers market and family entertainment. The festival advertises
widely through the City of Louisville, the Chamber of Commerce, and the Louisville Art Association. Attendance
averages 4,000 – 5,000.
Registration Deadline: May 12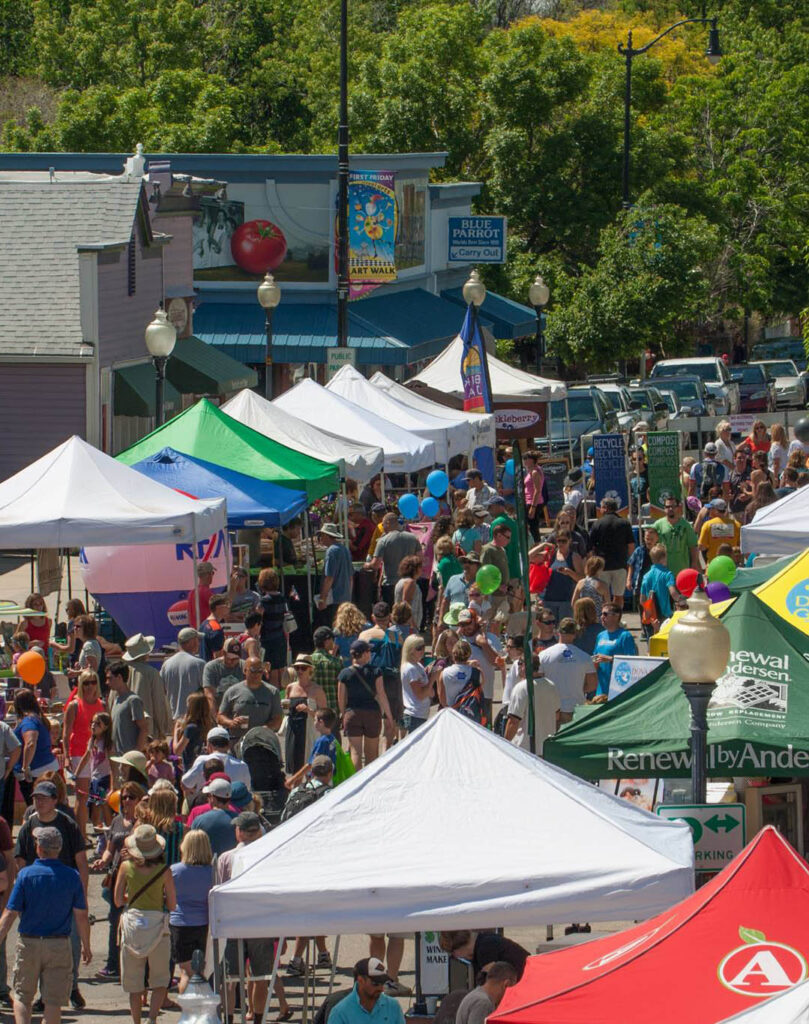 Theme:
Everyday Beauty
Location:
East Simpson Coffee Company
201 East Simpson, Lafayette, CO 80026 
Open daily 7am-5pm
Reception:
Fri., July 8, 4-7 pm (in conjunction with Art Night Out)
Light Snacks, Live Music, and Cash Bar!
Be sure to stop by to see gorgeous artwork by local artists and vote for your favorites!
Member Only show.
Not a member? Join now.
Ani Liggett
Camilla Pratt
Jane Elvins
Kim Roller