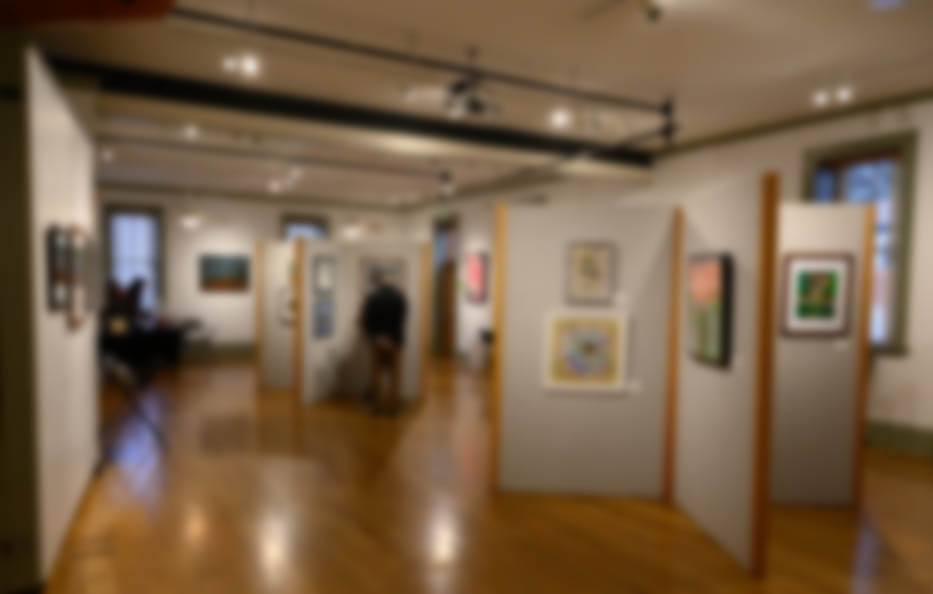 LAA runs on volunteer power! That's why we need our show participants to volunteer. In order to enter a member show, members must volunteer for 2 spots on Signup per show.  See prospectus for details.
Past 2023 Shows
The 2023 Spring Member Show and Sale will take place at the Louisville Center for the Arts April 20-23, 2023. LAA members who have paid dues for the year 2023 are encouraged to participate.
Judge: Diane Deyo
Carefully read the prospectus for complete information of dates, what artwork will be accepted and your volunteer obligation to participate in this show.
Not an LAA member? Join now.
Diane Deyo

My art reflects my love of nature and travel. I have an MFA in fiber design and have taught at the university level and public schools. Presently l work out of a studio in Boulder. My current pieces are reflections of travel to Africa combining pattern and form found in traditional African fabrics, masks and ceremonies. Materials include acrylic paint, oil pastels, beads, found objects and hand made paper.
Jody Faught
Lynn Sarkis
Carol Tuttle
Theme:
A Feast for the Eyes
Location:
East Simpson Coffee Company
201 East Simpson, Lafayette, CO 80026
Open daily 7am-5pm
Reception:
Fri., July 7, 5-7 pm

Be sure to stop by to see gorgeous artwork by local artists and vote for your favorites!
Member Only show.
Please help spread the word by downloading this Theme Show poster and uploading to your social media like Nextdoor, Facebook and Instagram.
Not a member? Join now.
Monday, June 19th – Entry Deadline

Friday, June 30, 5-6 pm – Art drop-off

Saturday July 1 – Show Opens

July 31, 4-5 pm – Art pick-up

Venue Hours: https://www.eastsimpsoncoffee.com
Ani Liggett
Camilla Pratt
Jane Elvins
Kim Roller
The 2023 Fall Member Arts and Crafts Show registration is open to all Louisville Art Association members from September 15 until November 6. This show runs from November 16-19. It is well-attended and many locals like it for holiday shopping. You may sign up to show wall art/sculpture or crafts or both. Craft space is limited. First come, first served. Please read the entire prospectus before entering. Our Show Judge is Rick Dallago.
The Show runs from 11/16/2023 through 11/19/2023.
Please read the Prospectus carefully as several items have changed.
If you download the inventory sheets and open in Acrobat, you can fill them out on the computer.
Rick Dallago
Rick Dallago is a painter & film producer. He was raised in NYC, lived in LA for 30 years, and relocated to Colorado in 2019. His photo-realistic oil pastel paintings are satirical, socially relevant, and humorous. He considers himself a "snarky- Norman Rockwell."
"It's important for my films, paintings, and photos to convey a narrative… to tell a story. As a kid, I wrote & directed plays for my neighborhood in Far Rockaway, N.Y. I love art, movies, photography, and political cartoons. "
As a producer, his films include: Blue Crush, Into the Blue, Cheaters, Crazy/Beautiful, Turistas, and Things Behind the Sun—nominated for 5 Emmys and winner of the Peabody & Edgar Allen Poe Award.

Prior to producing, Rick worked in various production capacities on Father of the Bride, The Doors, City Slickers 2, Baby Boom, The Pickup Artist, Ishtar, etc.
Rick has exhibited his artwork at the Museum of Boulder, Old West Museum of Cheyenne, Longmont Museum, R Gallery, Rayback, Open Studios, D'Art Gallery, Denver Art Society, Improper City Odell's, Miller & Rossi, etc..

He is the co-creator of Boulder's Avalon Arts Festival and he hosts "Five at 11," a weekly virtual artist critique for the Boulder Art Association.

He has donated art for auction to the Boulder Philharmonic, Envision: You, Arts! Lafayette, Boulder Treasures, Colorado Chautauqua, Women in Science [CSU], ARTMA, BETC [Boulder Ensemble Theater Company) the City of Aurora and Cal-Wood Educational Center.
Malene Mortenson
Lynn Sarkis
Cheryl Townson
Past 2022 Shows
The 2022 National Fine Arts Show and Sale takes place in Louisville, Colorado, a beautiful historic city on Colorado's Front Range. The venue is the Louisville Center for the Arts, an elegant, late 19th century, red brick schoolhouse.

Historic Downtown Louisville offers an array of art galleries, related shops, businesses, restaurants and cafes. The Show runs from 9/02/2022 through 9/11/2022, in conjunction with the three-day Louisville Labor Day week-end event.
If you download and open the Bin Sheet, you can fill it out on the computer. Highlighted fields are fillable.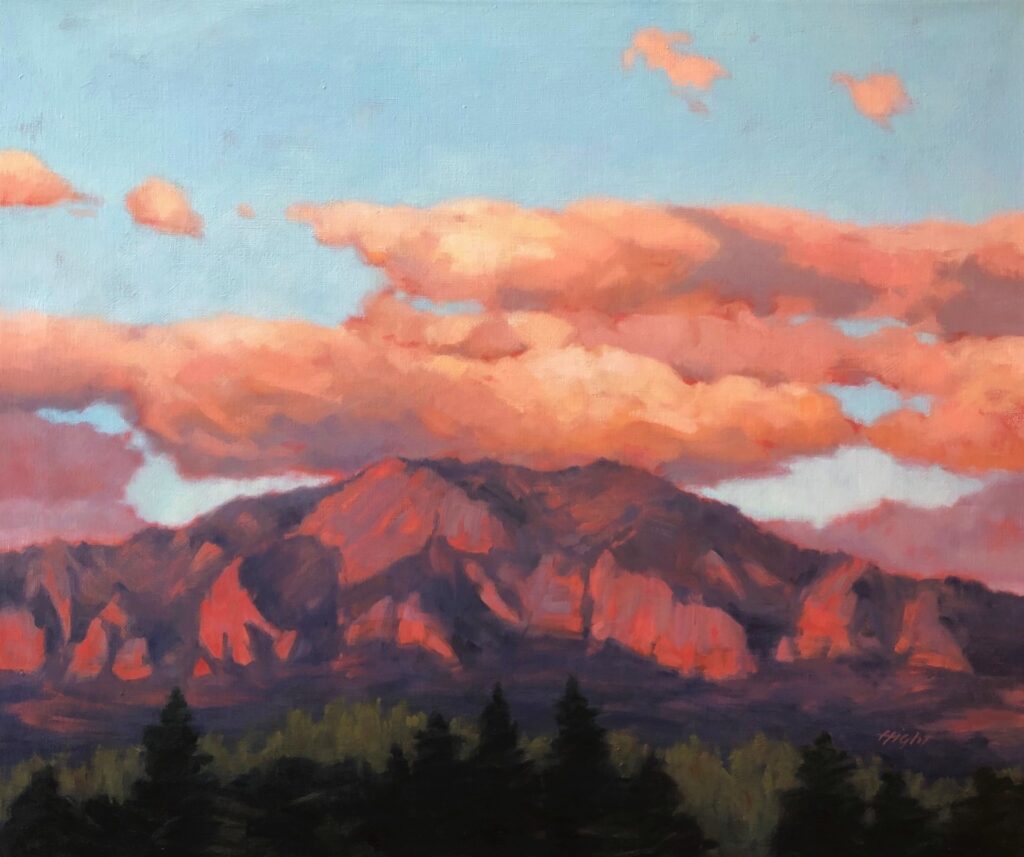 We are honored to have Eriq Hochuli, Curator for the Foothills Art Center as the judge/juror for this show. Eriq Hochuli has been working in art exhibitions and education at the Foothills Art Center since 2013. As a curator, he works closely with artists to design and build shows that are ambitious, beautiful and challenging to the audience. He specializes in exhibitions with large human subjects that affect his community and spark conversation in the gallery. He loves to push the boundaries of what defines art and what can be done with media. As Foothills Art Center's "one-man exhibitions department" he curates and installs 10-12 exhibitions per year and has an intimate knowledge of what makes for a beautiful installation. He is also the organizer of FAC's famed Holiday Art Market which connects his community with original creations from 100 local artists each holiday season. "I do not believe the definition of the term "art" is a relevant conversation, but it is the qualities of individual work that can be accessed and appreciated when making a selection for a show. I love to see artists who push themselves, their media, and their subject matter to represent something entirely their own on the wall.
Friday, September 2
12:00pm – 7:00pm
Saturday, September 3
10:00am – 9:00pm
Reception 6pm-9pm
Awards at 7:00pm

Sunday and Monday, September 4 & 5
10:00am – 6:00pm
Tuesday, Wednesday, and Thursday September 6, 7 & 8
Closed
Friday, September 9
12:00pm – 6:00pm
Saturday, September 10
10:00am – 6:00pm
Sunday, September 11
10:00am – 4:00pm
Suzanne Andrews
Jody Faught
Dawn Hendrix
Malene Mortenson
Camie Rigirozzi
Lynn Sarkis
To view the slide show, please click on the image.